2018 BMW 5 Series For Sale In Buena Park

The 2018 BMW 5 Series for sale in Buena Park is the second year of the sixth generation 5 Series platform. Offered with available xDrive, BMW merges handing and performance along with safety to create a dynamic all-wheel drive driving experience. Featuring exciting models like the new M550i and M5, the 2018 BMW 5 Series continues the long standing history of bringing together performance, reliability, and class. And for the first time in its over 30 year history, the M5 now features xDrive in Buena Park.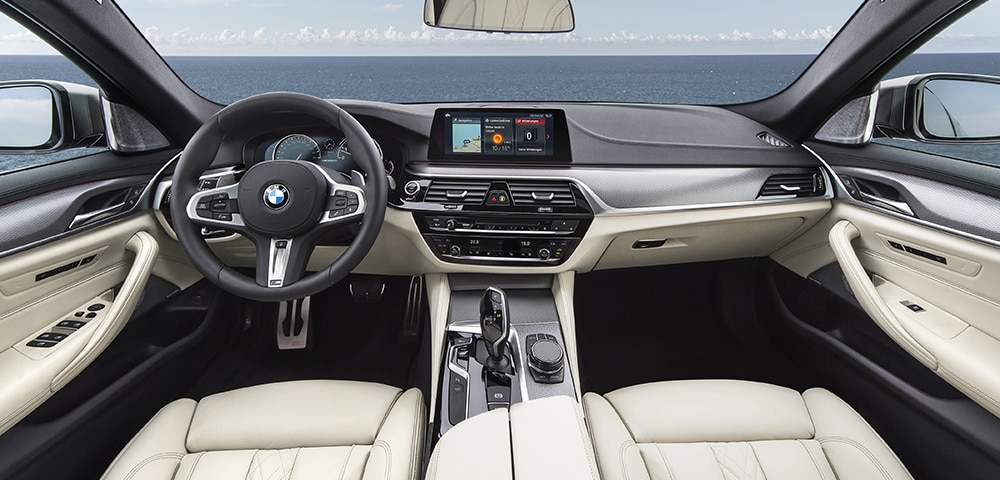 2018 BMW 5 Series Including The M550i With xDrive For Sale In Anaheim
The 2018 BMW 5 Series for sale in Anaheim is the first to feature xDrive on the M550i. xDrive is the performance all-wheel drive system found on many BMW models. The 2018 M550i features a specifically modified M Performance TwinPower Turbo 4.4 liter 8-cylinder engine producing 456 horsepower. That's enough power to reach 60 mph in under 4.0 seconds and a top speed of 155 mph. The 2018 BMW 5 Series, including the M550i with xDrive, is for sale in Anaheim. 

2018 BMW 5 Series Including The 530e iPerformance For Sale In Fullerton
The 2018 BMW 5 Series for sale in Fullerton now features the first ever BMW 530e iPerformance. The BMW 530e iPerformance is a sport sedan that serves up the dynamic driving experience for which the brand is renowned, combined with the option of electric driving. eDrive technology teams up with a BMW TwinPower Turbo gasoline engine to create an exceptionally efficient and powerful plug-in hybrid drive system for sale in Fullerton. The overall power of the drivetrain is 248 hp, which is accomplished by a 2.0-liter 4-cylinder TwinPower Turbo combustion engine and adding an eDrive electric motor.